Nevada Has Become an RV Owners Dream
The RV industry has been surging these past 8 years, with Tom Gorman reporting on the versatility of RVs. Recently nevada has become an RV owners dream. Gorman spoke to several RV owners including Tom Adams who lives with his wife in a luxurious RV located in a private resort in Las Vegas.
If you own an RV and you love the great outdoors as much as Adams does, then Nevada is certainly perfect for you! Just check out these RV-friendly parks all around the Battle Born State:
Oasis Las Vegas
The Oasis Las Vegas leads the list of places you ought to visit, as it features a tropical Casablanca theme and over 300 campsites with concrete patios. The amenities are topnotch and include a recreation hall, a swimming pool, and a spa, among others. As an added bonus, this prime spot is located near Sin City.
Sparks Marina RV Park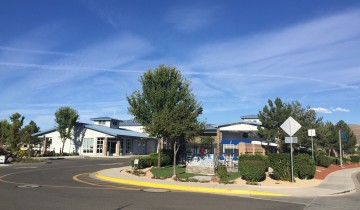 The Sparks Marina RV Park is an excellent choice, especially if you love the great outdoors. Some of the activities you can enjoy here include cave exploring, canoeing, kayaking, boating, river tubing, mountain biking, and horseback riding. The park, located near Reno, also offers, among others, a clubhouse, a putting green, swimming pools, a spa, and of course, RV hookups. What's more, RVers can expect warm days, and cool nights, with clear skies that are perfect for stargazing and sunset viewing.
Sun Resorts RV Park
Sun Resorts RV Park is perfect for those who play golf as this park in Mesquite is home to numerous courses. It also offers fine dining and casinos, plus easy access to Zion, Bryce, and the Grand Canyon.
Perfect Trails
Nevada is also home to trails that are perfect for RVers looking for a peaceful drive. Boulder City, for example, offers a quaint, small-town atmosphere and a historic allure with trails seemingly built for RVs. The city is located some 20 miles from Vegas and a few miles from Hoover Dam another reason why Nevada has become an RV owners dream.
The trail leading to Great Basin National Park is just as iconic, as it gives a stunning view of nature at its finest. Navigating this trail is anything but boring, and among the highlights you will see are sage-covered foothills, desert valleys, glaciers, and subterranean passages.
Far Removed from The Strip
As you have noticed, there is more to Nevada than just the casinos on The Strip. These RV attractions, along with other non-casino related offerings, have helped the state weather the declining number of tourists coming to Sin City to play in casinos. This decline is largely due to the rise of online gaming, which has allowed players to enjoy the casino experience without going to a casino.
Slingo's game Atlantic City Blackjack Gold is an example of how digital platforms are reinventing Vegas classics for casual mobile players. Innovative digital casino games offer an experience that is comparable to the casino tables of Las Vegas. With so many digital options available, the casinos have lost the allure they once had. The upside of this is that more visitors to Nevada are open to experiencing different areas of the state. And it has now become a haven for RVers including the aforementioned Tom Adams and his wife, to explore the wonders of Nevada and beyond.
The following two tabs change content below.
The RoverPass Reservation Management System is built to help you save time and money with cloud-based reservation management software. Accept reservations online, over the phone, or in-person and track your availability in one central system.
Latest posts by RoverPass (see all)
Comments
comments